It's funny when you're friends or acquaintances with someone sometimes it can feel like you're watching a TV show if there isn't equal interest among parties. When I watch a TV show, I don't expect to see them go to the bathroom in the episode every time they need to go. I just assume that they have gone unless they have a bladder infection, which would probably become a part of the show's story-line.
I've noticed a lot of people don't give each other the same consideration that we do TV shows. I have to tell people I have or haven't done the most minuscule things for them to realize that I've done them. I make no secret that I've suffered from PTSD and depression, but I also proclaim even louder that I will live beyond that and it will not define me. Sometimes I can't pinpoint what the exact thing is that's throwing me off about specific people, but I always find out. It usually comes down to before they knew and now that they know. People treat me differently. Some people can't seem to fathom the amount of stuff I've been through, and all I did was cry for a couple weeks, see the doctors and then move on. Yeah, I've been through it enough that I have a routine. The one thing that I know is that I can't and won't live in it. If one of my loved ones wants to be mad about the fact that I moved on that's okay, but not my problem.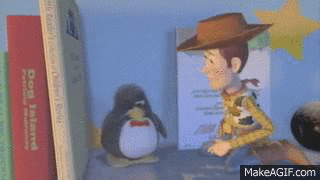 We all have our own lives, when you walk away from someone they don't go up on a shelf until you're ready to go play with them again. People are out living their lives, learning new skills, making friends, losing friends, burying loved ones, rejoicing life, smelling the rose, failing, succeeding. Then you meet up again, you can decide just to enjoy each others company and just skim the surface, or you can dive deep and take each other off pause. Maybe you like the person you have on pause in your mind, but you should still press play because we must always go forward. The person you come to meet may not be what you expected, but they could be even better. You'll never know unless you give them an honest chance. 
"It's only after you've stepped outside your comfort zone that you begin to change, grow, and transform."
― Roy T. Bennett
Please reload